The classification of bags can also be divided into different fabrics, different occasions, different seasons and different styles according to the changes of clothes. Today small edge has to carry Canvas Bag, it besides blend in the function, return a kind of pure and fresh, patient and good feeling clothing to the person, so the spring and summer season is suit to carry canvas bag most.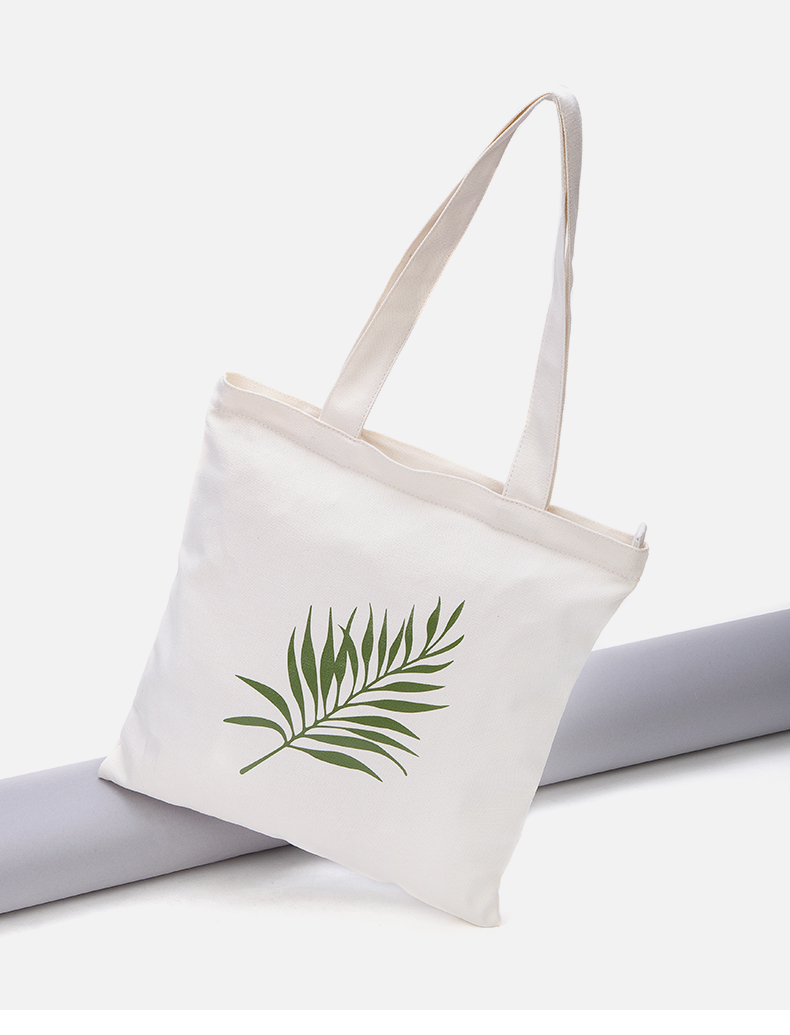 However, in small make up, pure color printing canvas bag is more suitable for summer, will have the feeling more. Like this rucksack, it has a white background and green leaves, simple but not simple. After spring, put on an elegant long shirt and draw a beautiful picture. You can go through every old town, you can go on the journey!
If you also want this kind of bag, please contact us. We can customize it. You can customize any bag you like.